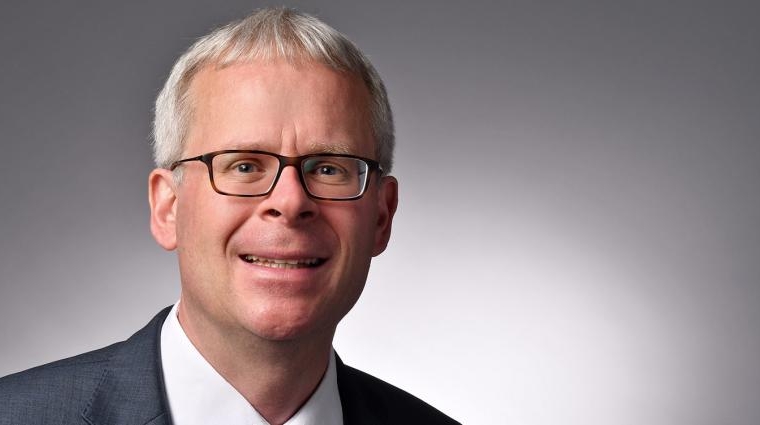 Dominik Rohrmus is the Chief Operating Officer (COO) of the Gaia-X Association. We asked him five questions about Gaia-X and his responsibilities.
Gaia-X is a project initiated in Europe. When do you feel particularly European?
You are right, Gaia-X was initiated in Europe, but it has a global outreach. The challenges that Gaia-X is facing are global. The secure, open and sovereign use of data is necessary everywhere. I have felt European since my school days. The European Union is a peaceful and economic union that brings together different European cultures and their people. To the outside world may be the compromises worked out in the European Parliament and by the European Commission sometimes seem to be soft, but they provide an indispensable integration of different opinions and views. This mindset is an important part of the work of the X family.
You have been Chief Operating Officer for a few weeks. What are your responsibilities in your new role?
Communication! Transparent and comprehensible communication. In addition, the establishment of a transparent organisation to explain the decisions and the way how to get there. The support of the committees and working groups are hereby key to success.
"The opportunity to realise the Gaia-X vision puts a big smile on my face."
Dominik Rohrmus, COO Gaia-X Association
What do you enjoy most about your work?
Gaia-X is not finished yet. It is a very big start-up. The challenges and opportunities of this greenfield and the opportunity to realise the big Gaia-X vision put a big smile on my face. The collaboration with the team and the whole Gaia-X family is hereby of special importance to me.
In addition to your work for Gaia-X, you are also CTO of Labs Network Industrie 4.0. What important lessons do you take away from your work there for Gaia-X?
My function at LNI 4.0 ends in July. I have learned there how different interests can be transformed into solutions that trigger major technology lines and changes based on trust. Particularly challenging is the cross-sector collaboration and the common understanding and alignments about the critical topics. This starts with the terminology and the processes. Clear communication across silo boundaries is, therefore, most important and this is based on trust – for me one of the most important ingredients.
When you look to the future: What will the generation of today's children say about Gaia-X in ten years?
I like the ten years in your question. The sustaining of Gaia-X is a huge challenge and doesn't come easy. This hard work motivates me especially since the overall goals of Gaia-X are highly relevant for the future of Europe and even the world. Fair and transparent digital transformation and data economy is a key enabler to tackle the huge challenges we are facing worldwide like climate change, urbanisation, circular economy, transparent and trustful information access and exchange and many more trends. After the electrification 100 years ago, with the introduction of automation and mass media, the internet is an enabler for data economy that yet only a few players worldwide really understand and optimise. Gaia-X is there to lift this on a broader basis. I am convinced that in ten years people will consider Gaia-X as key element, a corner stone for the solution of the mentioned topics.
About Dominik Rohrmus:
Dr Dominik Rohrmus holds a PhD in Mechanical Engineering. He worked for German small and medium enterprises (SME) in the area of industry and health care before he re-joined Siemens in different functions in the area of manufacturing and production development in 2005. In 2009 he founded the company program sustainable production engineering. Since 2013 he was the head of the research group that is responsible for shop-floor equipment and standardisation of the future for Siemens factories worldwide. Since 2016, Dr Rohrmus was the CTO of the non-profit and pre-competitive German association Labs Network Industrie 4.0 e.V. (LNI 4.0). It was established in 2015 by a strong alliance of major companies, industry associations and policymakers for a wide range of industrial sectors focusing on SME and standardisation. Since 2021, Dr Rohrmus is the COO of Gaia-X European Association for Data and Cloud AISBL. Dr Rohrmus is a member of several industry association gremials and supports international standardisation.