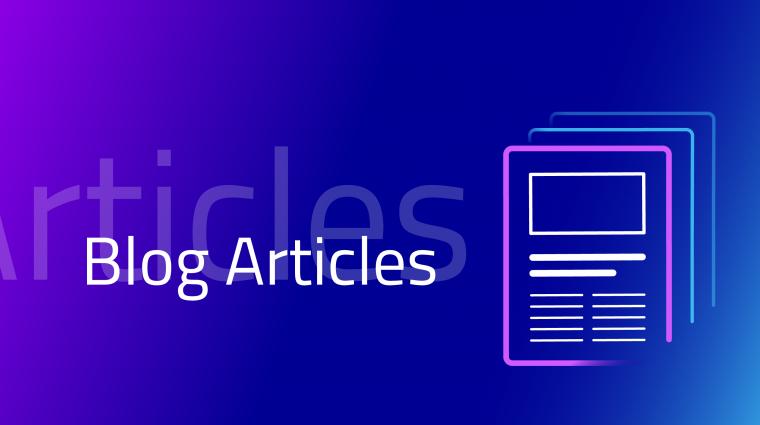 After the first steps towards a sovereign and trustworthy European data infrastructure, the Gaia-X project is now set to gain momentum. The starting signal for its broad implementation will be given at the Market-X event in Vienna in mid-March. The Austrian-German research project "EuProGiant" is considered one of the "lighthouses".
"The goal of Gaia-X is to advance a data economy based on European values in Europe and thereby establish trust," explained Roland Fadrany, Chief Operating Officer of the non-profit organisation Gaia-X European Association for Data and Cloud AISBL (Gaia-X AISBL), in an interview with APA-Science.
Gaia-X was presented to the public for the first time in October 2019, when there was talk of "nothing less than a European moonshot in digital policy" in order to avoid having to rely on the large IT corporations from the USA and China without alternatives. The applications based on Gaia-X should make it possible to exchange data securely with each other across sectors and countries – on the basis of the European legal framework. For the infrastructure, existing offerings will be interconnected via open source applications and open standards.
Industry giants must adhere to the framework
The side swipe at the big international players does not, of course, mean that services such as Amazon AWS, Microsoft Azure and Google Cloud will be excluded from it if they comply with the rules of the game defined by Gaia-X for data protection and other legal frameworks. "We're not at all saying Google can't offer this. They just have to comply to the framework so that there is transparency and interoperability under Gaia-X rules," said Fadrany, who pointed out that some of the "hyperscalers" are members of Gaia-X AISBL.
Gaia-X does not aim to create a European "hyperscaler" itself, as it has been done in the past with Airbus in the international aviation industry. Rather, Gaia-X wants to augment the cloud giants services with a network of many smaller providers from Europe as well as compliant services of the hyperscale's themselves. "An important effect of this is, that the digitalisation of the very segregated value chains in Europe receives a boost," the expert emphasised.
While the year 2021 was marked by conceptual work, in which, above all, it was considered what a corresponding framework could look like in order to create data sovereignty, detailed specifications and a prototype were already available in 2022. The next step is to launch of the "Digital Clearing Houses" at the Market-X event in Vienna in mid-March. A set of services, hosted by independent service providers on the market. By using these Clearing Houses, companies, which adhere to the Gaia-X Trust Framework, can provide their own Gaia-X compliant services. These Clearing Houses represent a network of validation nodes through which compliance can be obtained to eventually become part of the Gaia-X global ecosystem.
However, establishing data sovereignty and trust is not a switch, but a long slider with many grey levels. Levels 1 to 3 define different criteria that have to be fulfilled and proven. "At Level 3, which is very important for public institutions, for example, I see a huge opportunity for European companies that can quickly present their services in these niches," says Fadrany. From Level 2, the data would have to be stored in Europe, the employees would have to be employed according to European law and European law would have to apply to these services. The criteria for Level 3 are even "more strict".
"Huge opportunity for European companies"
In any case, Fadrany sees "a huge opportunity for European companies moving into these niches". Of course, it is technically possible for Microsoft and Co. to get involved, but they would have to give up part of their current autonomy and "adhere to a certain extent to European values and legislative intent". They would then be obliged, for example, to describe where the data centres are, how they are operated and which employees have access to the data. That is why there is still reluctance to implement them.
The automotive industry is an impressive example of how global the value chains have become. It is, therefore, all the more important that companies can be sure when exchanging data that promises about where and how the data will be stored and processed will be kept. It is true that some companies in the automotive industry have been working together for many years, use certain interfaces and thus trust each other. However, the trend towards electromobility for example, triggers the alignment and cooperation with the energy sector, which has now become a major factor in the automotive sector. As far as charging stations are concerned, also Smart Cities and the public sector will come into play.
"In this case, industry, the energy sector and the administration need a trustworthy way to exchange within an open, transparent yet reliable framework. And this is where the Digital Clearing House comes into play," the manager explained. Depending on the level selected, it can be used to control who is entrusted with which data.
EuProGiant" research project
One of the "lighthouses" of Gaia-X is the Austrian-German research project "EuProGiant". It is dedicated to building a cross-location, digitally networked ecosystem and aims to show how networked production can be equipped with self-organising and stabilising properties. One application is the production of optimal-matching components, which in turn frequently leads to overproduction due to the specification of narrow tolerances.
As part of the project, a CNC machine that cuts high precision pipes, measures the actual size as a parameter of the cutting process itself. This information is stored in a federated storage and linked via as a QR code lasered on the pipes, whereby the outer pipes are manufactured in Germany and inner ones are produced in Austria. "When the pipes go into production, the machine reads the QR codes and matches the pipes that have the lowest tolerance. This means that no more reworking is
The consortium leaders of what is reportedly the first funded industrial project with practical implementation of the Gaia-X principles are the Pilot Factory Industry 4.0 of the Vienna University of Technology and the Institute for Production Management, Technology and Machine Tools of the Darmstadt University of Technology.
Service: Gaia-X, Market-X (14 to 15 March, Vienna); lead project "EuProGigant"
Translated from German. Original version published at this link.