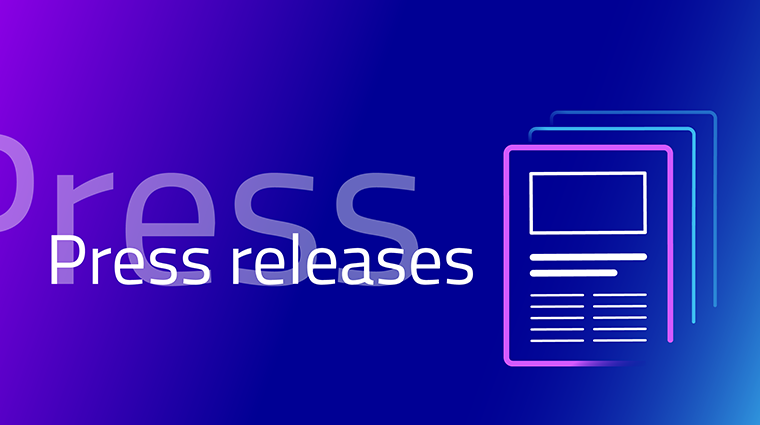 2 September 2021, Brussels, Belgium – Gaia-X, a European data and cloud initiative launches its Polish Hub this Thursday, September 2. The new Gaia-X hub will work on an efficient, competitive, and secure data infrastructure based on a federated hybrid cloud model. At the helm of the project in Poland are the Polish Chamber of Information Technology and Telecommunications and the Digital Poland Association.
The inauguration of the Polish hub takes place this Thursday, 2 September during the second day of the CYBERSEC 2021 conference in Krynica-Zdrój.
Maximilian Ahrens, Deutsche Telekom and BoD Chairman of Gaia-X highlights "Poland is one of the largest economies in Europe – deeply involved in all sectors and supply chains. The Polish Hub will successfully leverage on the data driven economy in Poland, together with providers and user communities, underlining a great European partnership, which shows the importance of a common European cloud framework which will enable a secure, open and sovereign use of data throughout Poland."
Francesco Bonfiglio, CEO of Gaia-X joint continues "Gaia-X dives in a new digital future. Improving and strengthening our digital sovereignty of businesses, research and education, governments, and society data, is not only possible, but also much closer than we think. With a deep commitment to meet the challenges of the European digital strategy, we cannot do this without our Hubs. We are proud and excited to launch today the Gaia-X Hub of Poland, an important addition in the European constellation having join our digital quest".
Dominik Rohrmus, COO of Gaia-X says "As we grow, we warmly invite new members from all countries, including cloud and technology vendors, users and providers of technology, large corporates and startups, academics, research and associations, to join and support the creation of our future digital ecosystem. Such a direction resonates from the common need, and responsibility, to build together a better European economy based on sovereign and reliable digital infrastructure".
Gaia-X, is based on the design of a federated cloud architecture to enable secure, transparent and sovereign data exchange and the creation of common European data spaces. The tasks of national hubs are to explore and develop specific data spaces in each country to accelerate the digital transformation of those territories through Gaia-X compliant services. All Gaia-X members in the country are invited to participate to the Hub effort, jointly helping to drive their country's future, and that of Europe by collaborating with all other Hubs across regions.
Dariusz Śpiewak, coordinator of the Polish Gaia-X hub, says "It is rather evident why cloud service providers in EU countries, infrastructure operators providing services and data transmission – the founding members of Gaia-X – decided to work together on this project. Of great importance are events that are related to data security, both from a sharing and collection perspective. For countries, they are treated as "new oil" – and rather important to grow new technologies.
Hubs are being created across the European Union to accelerate the creation of data spaces, jointly promote the principles of data sharing and create the necessary conditions to bridge the demand and offer between users and providers of technology. They also represent the Gaia-X ambassadors across territories, tasked to expand the diffusion and penetration of our joint initiative to reduce dependency from technologies that are not necessarily adhering to the European jurisdiction or the European principles.
"Locating the hub in the country is a great opportunity for Polish business, science and administration to gain a valuable voice on the development of the European data economy. It is also another step towards building our country's positioning in the digital sphere – said Michał Kanownik, President of the Digital Poland Association. "Companies operating in Poland involved in cloud technologies and using these solutions in the field of artificial intelligence or the Internet of Things will have a chance to create an ecosystem for their activity, share experiences, build standards for the region and the whole of Europe, but also establish business relations and join ambitious international projects. All this will present a huge benefit for the Polish digital industry and modern technologies – added Michał Kanownik.
The activity of hubs is also important given issues related to AI, IoT, 5G, edge computing and other services based on the data collection and transmission, which apply to the hybrid cloud, thus ensuring open, transparent, and secure data collection and processing.
"Gaia-X is trying to build on existing initiatives that are driving the development of new business models and data spaces in the EU and its Member States, so joining an international project and exchanging experiences between different organisations is very important for PIIT in the process of developing national services. Anyone who wants to provide services and fits into the standards defined by Gaia-X, and equally complies with EU regulations, is invited to cooperate. We encourage you to actively participate in the current work of the Gaia-X hub in Poland, as it gives Polish service providers a real chance to participate and support EU projects– said Xawery Konarski, Vice President of PIIT.