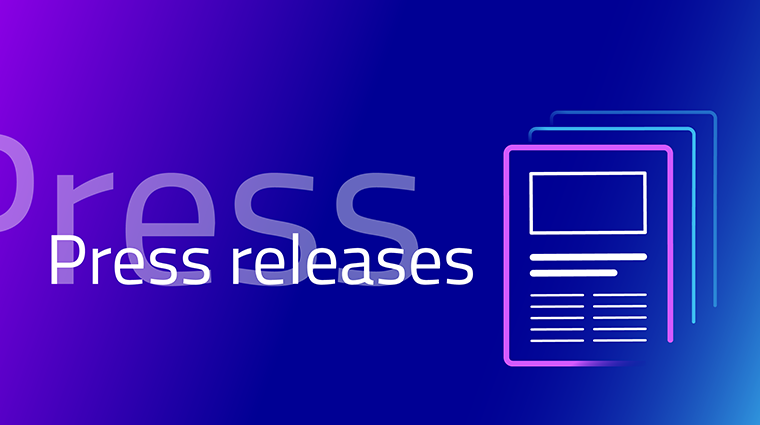 26 April 2023, Bilbao, Spain – Gaia-X, the European initiative for a secure and federated data infrastructure, is proud to announce the upcoming Tech-X Conference & Hackathon on May 3-4, 2023, in Bilbao. This event will bring together leading experts in the world of technology to explore the latest trends, innovations, and opportunities in a range of exciting topics, from data exchange, open-source technologies, and the latest updates on the Gaia-X Digital Clearing House, the one-stop-shop for verification and compliance with the Gaia-X Framework
The conference will run in parallel with a hackathon, where participants, be they students or professionals, can showcase their skills towards implementing solutions for a real-life scenario using Gaia-X's Open-Source Software and Trust Framework, and compete for exciting prizes.Francesco Bonfiglio, CEO of Gaia-X, said, "The Tech-X Conference & Hackathon is an essential event for the Gaia-X community since it provides a platform for cooperation and innovation enabling participants to use current open-source implementations and codebase. This event is critical to realising the Gaia-X goal of a safe, dependable, and transparent data infrastructure throughout Europe."
Pierre Gronlier, CTO of Gaia-X, added, "I extend my invitation to the community to join us in our upcoming Tech-X & hackathon event where you can learn about the technology, engage with peers and see what the next steps are. Gaia-X compliance has been demonstrated to be functional. Now, your participation in coding, testing, and hacking with us is essential to realise the full potential of Gaia-X compliance in your industry. Don't miss out on this opportunity to make a tangible impact on the future of data exchange."
Representatives from Tecnalia (a European research centre), Baidata (the Iberian Association for the Development of the Data Economy), and Arsys (web hosting provider) will also participate in the event, sharing their expertise and insights with the attendees.
Enrique Areizaga, Digital Transformation Manager at Tecnalia, also called for keen participants to: "Join us for a technical deep-dive into the future of European data infrastructure with Gaia-X! Whether you're a cloud provider, data centre operator, or simply passionate about the power of secure and transparent data sharing, this event is your chance to be part of a cutting-edge initiative that's redefining the rules of the data game. Let's build a more innovative, competitive, and sovereign Europe together – join us for the Gaia-X technical event!"
Oscar Lazaro, Secretary General at BAIDATA, stated: "We are thrilled to have the Tech-X Conference & Hackathon event in Bilbao next week. As BAIDATA, the Iberian Association for the Development of the Data Economy, we share Gaia-X's vision of creating secure and trustworthy data spaces, which are the game-changers for the data economy. At the conference, you will learn more about our community and what they are doing to accelerate the adoption of embryonic data spaces promoting converged data sharing reference models. We look forward to this knowledge exchange on the latest developments in data space technologies and service offerings. Be part of our hackathon and experience how to build together cutting edge data networks and ecosystems."
David Vallejo, Head of Arsys PMO & Innovation adds, "Developing the Data Economy in Europe is a collective work that we need to undertake to boost the competitiveness of European companies. Arsys has helped companies in their digitalisation for more than 25 years, and now we are involved in Gaia-X together with IONOS since the very beginning. This European initiative reinforces the commitment to our mission as a cloud provider, taking part in the main ecosystem where data is shared and made available in a trustworthy environment."
Registration for the Tech-X Conference & Hackathon is now open. To register, visit https://gaia-x.eu/tech-x/.
We look forward to welcoming participants in Bilbao for our Conference and Hackathon, to welcoming you to the community, and to showing you Gaia-X's contribution to the rapidly-growing data economy, which requires a strong, federated, European approach.
For more information about Gaia-X, visit https://gaia-x.eu/.

About Gaia-X:
Established in 2021 as a privately funded not-for-profit Association, Gaia-X brings together an international industrial, academic, and political community with the aim of building a common standard for transparent, controllable, and interoperable technologies in order to enable the creation of common data spaces, and in doing so boost the European data economy.
Open to anyone but aligned to the European values of human-centricity, transparency, openness and sovereignty, Gaia-X's ambition is to deliver unprecedented opportunities for innovative data-driven business models reducing the dependency from non-controllable technologies.
Contacts:
Cosmina Gantner
Communications Director
Gaia-X European Association for Data and Cloud
+32499397519
Cosmina.gantner@gaia-x.eu
Robert Stefan Goia
External Stakeholder Officer
Gaia-X European Association for Data and Cloud
+32496948522
Robert.goia@gaia-x.eu