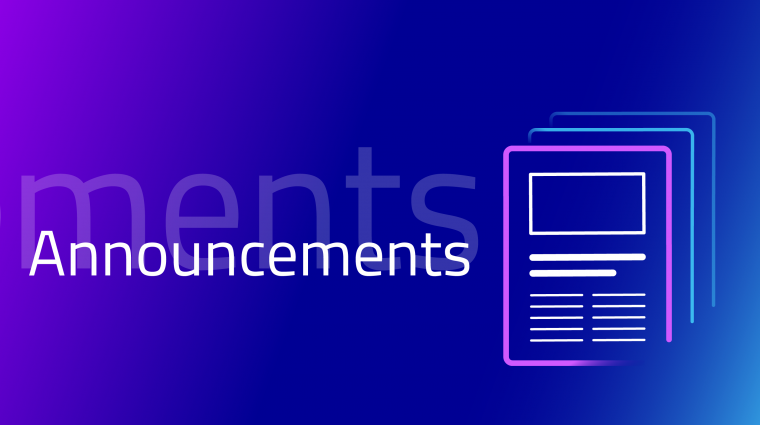 Author: Krzysztof Lechowski, Key Research & Comms Expert
Editor in Chief: Vassilia Orfanou, CMO of Gaia-X
The Summer months of Gaia-X to-date marked a series of significant developments. The Gaia-X framework has now been released. The Gaia-X website has recently been relaunched, providing a user-friendly look and feel, an improved search and navigation, and a number of interactive and real-time updated sections, such as the editorial calendar, and membership directory.
The launch of the new website presents a rebranded news section, with the latest news, announcements and articles, a dedicated press room, including weekly press reviews and clips, a mediatech section showcasing the Gaia-X specifications, community driven publications, a podcast section, and a magazine section presenting our inaugural issue, an interactive Hub map,
an updated and searchable event calendar, among others.
Since August 2021, the Gaia-X Communications team brought a site of minimal content, 4 press releases, 5 news items, 9 publications and 2 social media posts per week to  45 press releases, 104 videos, 45 events, 33 blog articles, 25 newsletters (PulseBrief, Community Newsflash and Tech), 7 Gaia-X publications, 20 community publications, 17 podcast episodes, and the first Magazine edition. The Gaia-X Communication team has published over 30 Weekly Press Reviews detailing all press efforts and results. Gaia-X continues to be a popular topic, with over 250 thousand worldwide views, even during the slowest summer months.
As the final countdown for the Gaia-X 2022 Summit began, we reflect on the growth of Gaia-X throughout last year, having resulted in overwhelmingly favourable media coverage, increasing our press value from barely 1 M value to 27.57 M to-date. As a follow-up of the Summit 22, we are confident that our press value will hit a record high at 35 M, with 85% of all coverage remaining positive. Our social media channels have grown at the same fast pace, with our LinkedIn account nearing 10K followers, which we aim to attain by the Summit 2022.
On 22 June 2022, all enthusiasts of data and cloud-based solutions were introduced to the very first episode of the Gaia-X Podcast Series, featuring the strategic angle and vision of the Gaia-X CEO, Francesco Bonfiglio. He addressed the latest developments, concretely answering the most burning question. "Ethical use of technology, ethical use of data becomes paramount. There is no going to future if we don't get control of the technology that we use in our lives. (…) Gaia-X is building a new generation of clouds that is sovereign. Where sovereignty means transparency, controllability, and interoperability across technologies. It means, that where we put our data, where we put our services, there will be no more infrastructure that is run by someone else, using their rules, controlled by their people, and using these data as they want, but rather creating a framework to treat these data according to a set of rules that bring the user back to the centre."
Since then, we have released seventeen episodes of the podcast series designed to give insights into the Gaia-X story from a technical perspective via an episode with our CTO, Pierre Gronlier, who addressed European technical challenges "what we have in Europe is a very highly fragmented market resulting in some turbulence,  difficulties, challenges that may sometimes prevent the growth of our technical autonomy. For me, Gaia-X presents a concrete answer that clearly accelerates this growth and brings back a level of autonomy on the basis of European values".
Important answers are equally brought by the COO of Gaia-X, Roland Fadrany, with a behind the scenes podcast episode who stressed the work structure, the deployment of the Gaia-X Framework and the empowerment of employees.
In the latest one-on-one interview with Hubert Tardieu, Independent Board Member of Gaia-X, in an insightful Expert Series' episode, he highlighted the importance of simplification of regulation and enhancement of pragmatic approach by the EU institutions, which describes the Gaia-X's 'regulation by automatisation' motto.
In the words of our own communications' team, Robert Goia, External Stakeholder Engagement Officer of Gaia-X, said "The purpose that I had found in Gaia-X is that of making Europe Digitally Sovereign with European values being at the centre of citizens data protection. Safeguarding data ethics is key to innovating useful, not flashy, technologies".
Gaia-X broadens its audience by strengthening its  Blog Articles section thanks to the efforts of the editorial and communication team and important contributors, including our CEO, Francesco Bonfiglio, and our CTO, Pierre Gronlier. By invigorating this section, we wanted to give our readers a journalistic lens to better understand the relevance of the Gaia-X project in building a federated data infrastructure ecosystem. But we equally aimed to open the floor to our members to voice their own opinion and be inspired to submit their own articles, equally for this section and the magazine. The new issue is planned for early publication in 2023, with a final submission of articles by 31 December 2022. The submission guidelines are accessible here.
The inaugural issue of the magazine, which can be read and shared here, presented a series of important articles, insightful interviews, and experts' op-eds. More than 30 experts, scholars and practitioners from the agriculture, mobility, health sectors, Lighthouses, and Gaia-X Hubs, among others, contributed to elaborate and "(…) convey our core message and all the innovative concepts behind Gaia-X(…). The roadblock to success is in our ability to understand the need for speed and the necessity to establish a strong and clear push for business results." Francesco Bonfiglio, Gaia-X's CEO, wrote in the foreword to the magazine.
Most recently, we read an article co-authored by Francesco Bonfiglio, CEO, and Pierre Gronlier, CTO on Gaia-X Compliance Service deployment scenario – a worthwhile read.
The blog article section equally presents a recent series of important articles equally informing on the Vision and Strategy behind the Gaia-X concept, the Power of Data in Healthcare, and legal aspects of the visionary European cloud project.
Thomas Stevens, Digital Media Officer of Gaia-X highlights, "With its new concept of data infrastructure ecosystem, Gaia-X is at the forefront of digital innovation in Europe. Sharing data in an open and trustworthy environment is the future and I am part of it". Indeed, Gaia-X aims to deliver a multiangled perspective on the data industries in an accessible way and equally present the single one-stop shop truth.
The Gaia-X marcomm aims to equally inform, engage and drive actions. Dr Vassilia Orfanou, the CMO of Gaia-X, says "one of the most significant initiatives of our time is Gaia-X. I am truly glad to be entrusted to run the marcomm division of a frontrunner Association that aims to put digitalisation and the user at the centre. Building sectoral data spaces and lighthouse projects that adhere to the Gaia-X governance and framework architecture can truly bring concrete business impact for the next generation of the data sharing economy."
Data Spaces and initiatives may be created and developed with the help of Gaia-X Vertical Ecosystems. One of the key components that Gaia-X seeks to realise in a single or several vertical ecosystems is the production and supply of Data Spaces. For example, the release of new data spaces in a snowball effect in as many vertical ecosystems as feasible might possibly compound the total economic impact in these and other sectors, such as health, infrastructure, tourism, and more.
Cosmina Gantner, Digital Communications Director, "Gaia-X stands for bringing humanity to digital innovation. I think our genuine attitude makes this project so unique – I am part of it because I believe in our mission."
Gaia-X was created by Europe, for Europe and beyond, which reflects in the people that work for the association, the Committees and working groups, coming from all over Europe and the world, and working diligently on providing solutions that serve the wider community at large.
Gaia-X firmly stands behind European values that try to apply to a federated data ecosystem and uses them into day-to-day work. Krzysztof Lechowski, Key Research & Comms Expert "Gaia-X is an inspiring initiative that attracts motivated people who wish to make a difference in the future and am part of it because."
So, how does it sound to shape the future with us? The next call for articles for the second issue is now open! If you want to be part of the same community, follow our channels, subscribe to the newsletter, submit your blog article, listen to or contribute to our podcasts (soon to be available on streaming services), attend our events and subscribe to our YouTube channel.
Check out all relevant information in the Press Release, press review, editorial calendar and event sections. Subscribe to the Tech Newsletter, curated by Gaia-X CTO Pierre Gronlier and his team, and regular updates equally provided in the Members Buzz Newsletter and the Community Newsflash.
The future of the data economy will be changed whether we want to or not. Being part of this change requires delivery beyond words. And words that equally reflect on actions. Let's work together today!