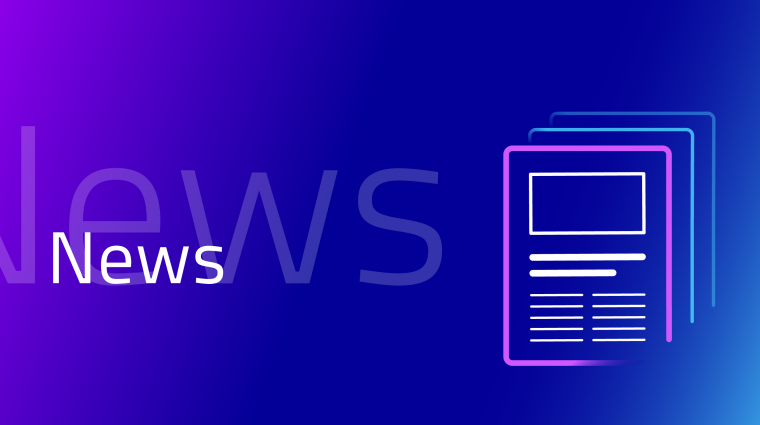 The Gaia-X PulseBrief
bi-weekly newsletter – 22.04.2022
Don't miss out Gaia-X bi-weekly 📰 PulseBrief!
🗓️ Save the date of the next editions:
Friday 6 May 2022
Friday 20 May 2022
Friday 3 June 2022
Gaia-X Magazine – 📣 Call for articles extended to 🗓️ 29 April 2022 ❗
Type: 📰  News Article/ Opinionated Piece/ Policy or Governance take / Motivational speech / Tech angle/ Interview / Funny story / Member or Hub Story

✨ Thematic topics:
⭐ Gaia-X business stories to explain the value/need/impact/etc.
⭐ The lighthouse project impact and reflection
⭐What's in it for me – personal or professional testimonial talking about the benefits  surrounding membership
⭐ Country stories from Hubs or Members to deliver an international flair
⭐ Gaia-X explained in top dummy steps
⭐ The Geeks Corner showing the technical perspective
⭐ Gaia-X opportunities – important funding calls and engagement of consortia
⭐The policy and regulation corner discussing EU institutional directives, including their business impact and implications
⭐ Humorous stories, aligned with graphics and animation
Style: please use sources and references where necessary.
Number of pages: up of 2 to 4 pages – ✍️ 6000 – 8000 words.
Limitations: no promotional items will be accepted.
Article Submission deadline: 🗓️ 29 April 2022
Gaia-X Podcast – Call for Interviewers!
Ready to be grilled on the most burning data space ecosystem topics: DSBA, Healthcare, Mobility, Manufacturing, Tourism? Discussing about your project? Talk about challenges and opportunities? Get in touch with us with your ideas of topics!

Our 🏁 1st 🎤 Podcact will set the scene with our CEO series and the 5-year Plan. What is the Adoption year? Which is the five year plan? The 1st GXFS Podcast is now in production process 🔈 Stay tuned!
Gaia-X calls NGOs to work together to support the Ukrainian people
Gaia-X is calling NGOs and corporates to work together to help the people of Ukraine displaced due to war. Thousands of people, including children, are facing dire circumstances. In the last couple of weeks, we are glued to our TV screens seeing people being displaced from their homes, without food or a home to stay. Gaia-X will be working with its members and NGOs to act and provide for immediate essential supplies.

Read more here.
Community Newsflash Monthly Call
Mark your 🗓️ calendars for the first Friday of the month!
Friday 6 May
Friday 3 June
Gaia-X Editorial Calendar – check this out!
Stay up to date with our 🗓️ calendar of events here.
Gaia-X Ordinary General Assembly – 🗓️ 16 May 2022
This year's Gaia-X Ordinary General Assembly ("OGA22"), will take place on Monday, 16 May 2022 at 08:30 CET.

All OGA 2022 information are available only to Members through the Digital Collaboration Platform in the folder https://community.gaia-x.eu/f/14374038, together with the convening notice.

More info here.
🚗 Mobility Data Spaces Event – 🗓️ 19 May 2022
Join us on 19 May 2022 at 10:00 CET to enable and shape the future of mobility thanks to data spaces. How can dataspaces contribute to the development of mobility activities in Europe and better service for travellers?

📄 Agenda & ✍️ registration available here.
Data Space Up and Coming Events – Mark your calendars today!
🌍 Tourism Data Space Event – 9 June
🚜 Agriculture Data Space event – 7 September
🏗️ Manufacturing Data Space Event – 17 October
Gaia-X Data Exchange Services – 🗓️ 25 May 2022
Gaia-X's mission to foster data exchanges is articulated around the following needs:

👉1 Identity & Attributes

👉2 Data protocols

👉3 Policies negotiation

👉4 Traceability

👉5 Discoverability

More info here.
The French-Bavarian AI Challenge – 🗓️ Registrations will close on 29 April 2022
The first ever French – Bavarian challenge in AI recently opened – for any student or young researcher interested in data science.

The 🏆 winning team will receive up to 💰 95.000 € funding for creating their start-up!

For this, candidates just need to register and successfully answer one of the challenges – around the overarching theme of AI for a better world – proposed by our French and German partners:
a challenge based on data from E.ON related to energy provision
a challenges based on data from Trading Hub Europe related to energy prices
a challenge based on data from Deutsche Bahn Regio related to the optimisation of bus mobility
a challenge based on data from Centre Borelli related to the estimation of the "physical frailness" of elderly people
a challenge based on data from CEA related to the detection of natural disasters
More info & registration here.
Gaia-X Hackathon #4 – Save the Date! 🗓️ 20 + 21 June 2022
Building on the success of our last three ⌨️ hackathons, we are happy to announce Gaia-X 💻 Hackathon #4 taking place on 🗓️ 20 + 21 June 2022.

Stay tuned for more info on our events page.

📄 Read about Hackathon #3 here.
During this tech deep-dive, Gaia-X CTO Pierre Gronlier walked us through the different list of existing prototypes with active developers, and helped members understand how they can contribute.

The event 📼 recording is available here.
Enable the future of health: federated, citizen-centric and insight-driven!
The Gaia-X 🏥Health Data Space event, hosted on 4 April 2022, we brought together an impressive lineup of 📣 50 speakers and over 700 participants across 40 countries, to discuss the digital future of health.

📄 Presentations, 📼 recordings and event report are available via our event page.
Do not miss our latest publications on our website! – Click on the Banner!
The most recent 📚 headlines include:
Gaia-X Press Review – What does the media say about us?
Stay up to date with our 📰 press review and clips!

Don't miss our weekly updates here.
Wishing to join us as a member of Gaia-X?
Please contact us or simply join us as a member to have exclusive access.
Have you subscribed to our 🗞️ newsletter?
Hurry up here.
Are you on social media?
Remember to share, follow, like, re-post on social media Channels: LinkedIn, Twitter, YouTube and now Facebook!
Just a minute of your time. Only a click away 😊 and you are finally there: an active contributor to the Gaia-X Community.
PS: In case you may not wish to receive our PulseBrief newsletter, please unsubscribe by sending your request to info@gaia-x.eu
Vassilia Orfanou, Gaia-X CMO
Gaia-X Communications Department
Contact us:
General information:
Membership, onboarding & funding:
Operations, Hubs, Committees & Working Groups:
Technology, Technical Committees & Working Groups: 
360 Comms, Events and Public Affairs:
Address:
Gaia-X European Association for Data and Cloud AISBL
Avenue des Arts 6-9
1210 Bruxelles/Brussels
Belgium
You are receiving this Mail on the basis of your contribution in a Gaia-X Body.

In case you may not wish to receive our PulseBrief newsletter, please unsubscribe by sending your request to info@gaia-x.eu.