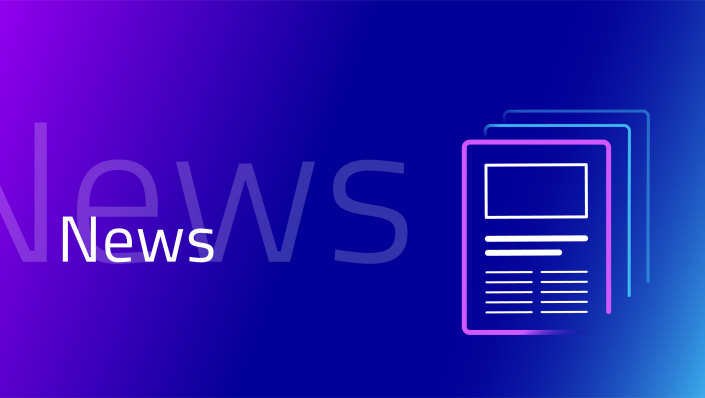 Data Spaces and New Regulations – Last chance to join!
Join us today!
Bearing the title Data Spaces and new European regulations, this event will specifically focus on the Data Act and the new standardisation strategy by the European Commission.  The purpose of the event is to learn about the new regulatory framework that the European Commission is putting in place, implementing the Digital Decade and the European Strategy for Data and to reflect on its impact on data spaces development in Europe.
The agenda and registration are available here.
Gaia-X Hub France – Plenary Session # 4
Join us on 18 March!
This fourth edition will be an opportunity to share with you the news of Gaia-X and the progress of its roadmap, to discuss the next challenges to be met, including that of the labels, and finally to present the expectations of the EU regarding Gaia-X and the articulation of EU funding programs with Gaia-X developments. The various Working Groups currently incubated by the Hub France will provide an update on their work and their 6-month objectives, and will share their current challenges and needs.
The agenda and registration are available here.
Join us on 25 March!
During this Tech Deep Dive, our CTO, Pierre Gronlier, will walk you through the different steps and requirements to enhance your understanding of the exchange of Gaia-X Verifiable Credentials, the role of the issuers, holders, and verifiers.
The Verifiable Credentials Lifecycle presents the base of the Gaia-X Trust and Labeling frameworks.
The agenda and registration will be available here.
Gaia-X Hackathon #3 – Code Gaia-X into the Future!
Join us on 28-29 March!
Gaia-X Hackathon #3 will focus on Self-Descriptions, Verifiable Credentials and Identity Management. Additionally, sessions addressing the Eclipse Dataspace Connector, bootstrapping of a Gaia-X compliant provider and application deployment on Gaia-X compliant infrastructures are planned. Furthermore, a newcomer session will be provided.
The agenda and registration are available here.
Gaia-X Hub Conference in Luxembourg
Join us on 31 March!
Concrete Gaia-X projects will be presented through testimonials from the financial and automotive sectors. The programme will also include an exclusively female thought leadership panel not to be missed!
The agenda and registration are available here.
Enable the future of healthcare: federated, citizen-centric and insight-driven!
The European health domain is highly fragmented. Gaia-X has set the goal of making health data accessible for the creation of health insights to improve the prevention and care of each individual citizen, for an improved dialogue between citizens and healthcare professionals, and for the progress of health policy and medical innovation.

More info and the preliminary agenda can be seen here.
Data Space Up and Coming Events – Mark your calendars today!
? Healthcare Data Space event – 4 April
? Mobility Data Space event – 19 May
? Tourism Data Space Event – 9 June
? Agriculture Data Space event – 7 September
?️ Manufacturing Data Space Event – 17 October
Gaia-X Editorial Calendar – check this out!
Community Newsflash Updates – next Calls:
Mark your ?️ calendars for the first Friday of the month! ! The Community Newsflash is now moving to Fridays to accommodate most schedules.
Friday 1 April
Friday 6 May
Friday 3 June
Stay up to date with our ?️ calendar of events here.
Have you subscribed to our newsletter?
Hurry up here.
Are you on social media?
Remember to share, follow, like, re-post on social media Channels: LinkedIn, Twitter, YouTube and now Facebook!
Just a minute of your time. Only a click away? and you are finally there: an active contributor to the Gaia-X Community.

PS: In case you may not wish to receive our PulseBrief newsletter, please unsubscribe by sending your request to info@gaia-x.eu

Thank you for following us.

Vassilia Orfanou, Gaia-X CMO
Gaia-X Communications Department
Contact us:
General information:
Membership, onboarding & funding:
Operations, Hubs, Committees & Working Groups:
Technology, Technical Committees & Working Groups: 
360 Comms, Events and Public Affairs:
Address:
Gaia-X European Association for Data and Cloud AISBL
Avenue des Arts 6-9
1210 Bruxelles/Brussels
Belgium
This communication is a result of your interest to receive a regular status update from the Gaia-X Communications department. In case you may wish to unsubscribe from receiving emails, please contact us at info@gaia-x.eu.