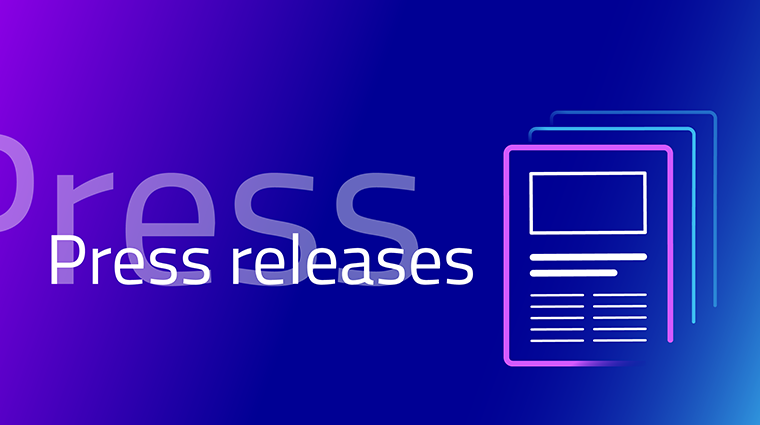 26 October 2023, Brussels, Belgium – The Gaia-X European Association for Data and Cloud is hosting its 4th Summit, Gaia-Xcelerate, on 9 and 10 November 2023, in Alicante, Spain. The flagship event, which is organised under the auspices of the Spanish Presidency of the Council of the European Union and in partnership with Gaia-X Hub Spain, will show the remarkable progress Gaia-X has made towards market adoption and the path it's forging towards a more connected and trustworthy future.
The Summit23 promises two days filled with invaluable insights and engagement opportunities. The first day delves into the future of Gaia-X and its strategic vision and direction with Catherine Jestin, the Chairwoman of Gaia-X BoD, and Ulrich Ahle, the new Gaia-X CEO.
Catherine Jestin, the Chairwoman of Gaia-X BoD and Executive Vice President Digital and Information Management at Airbus, added: "At Gaia-X, we are committed to making a significant impact on the Data Economy by creating an open, transparent, and secure federated digital ecosystem. This Summit is another milestone where we showcase our collective progress and how everyone can benefit from it."
"Join us at the Gaia-Xcelerate Summit to witness the tangible progress Gaia-X achieved by creating value and benefits for the end users of Gaia-X-based solutions," commented Ulrich Ahle, Gaia-X CEO. "With a clear vision and strategic approach, we're focused on boosting market adoption and delivering value to our members", he concluded.
The  Annual Summit will be an opportunity to learn how to create value through the Gaia-X Digital Clearing House, explore Market Adoption, global scaling, and the go-live plans of Gaia-X Lighthouses. The day concludes with discussions on Gaia-X's global strategy and a lively networking reception.
Roland Fadrany, Gaia-X COO: "At the Gaia-X Summit, we'll demonstrate the user benefits of the Gaia-X Digital Clearing Houses – providers and consumers alike. Our projects are our customers, so our customers' success is our success! Join us on a two-day journey to discover how they implement, operate, and realise business values based on Gaia-X. Together, we can accelerate digital business models that Dataspace as a Service enables."
"The Gaia-X engine is live and running, deployed by our partners. With an active Open Source community, we see an ever-growing interest in our technology and core principles of trusted and interoperable ecosystems. Join us on 9-10 November in Alicante to see first-hand how we create the trust needed to enable Data Economy at scale", added Pierre Gronlier, Gaia-X CTO.
The second day of Summit23 focuses on engagement, transparency, and political commitment from Europe and the EU. It will include a Q&A session for the press, where media will have the opportunity to ask their questions and find out more about Gaia-X, its projects and priorities. There will also be a series of key discussions on a variety of different topics, including the Gaia-X Institute and EU regulations, as well as a panel on digitalisation, artificial intelligence, and data economy in the context of EU regulations, and talks about accelerating the adoption of the data economy based on Gaia-X principles in Spain, DSBA's go-to-market strategy and technology convergence.
Thanks to our partners, Gaia-X Hub Spain, Dawex, Aruba and Casa Mediterráneo, the Gaia-X Summit 2023 promises to be an essential event for everyone interested in the digital future of Europe and the Data Economy.
Join us to also discover the Tech Theatre, Expo Area, and the Technical & Cultural visit of Alicante!
For more information, agenda, and free registration, please visit the Summit23 Website.
For any queries, please get in touch with us at events@gaia-x.eu