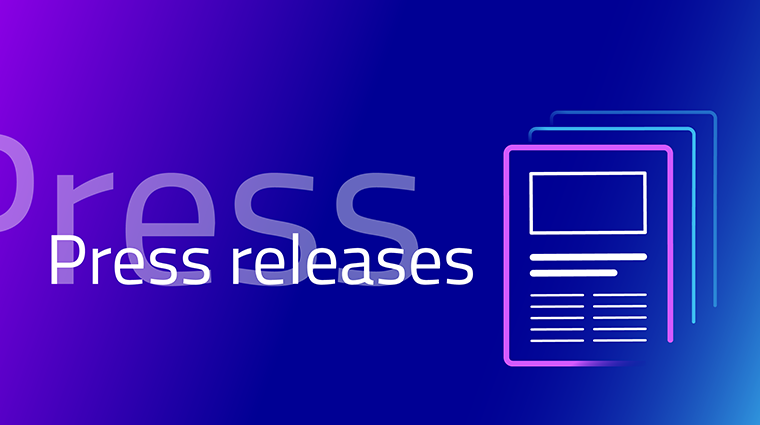 8 May 2023, Bilbao, Spain – Gaia-X, the European initiative for a secure and federated data infrastructure, concluded its highly anticipated Tech-X Conference & Hackathon held on 3-4 May 2023 in Bilbao. The event was a resounding success, featuring cutting-edge technology demos and attracting leading experts in the tech industry from all over Europe.
The conference showcased the latest trends, innovations, and opportunities in the tech field. In addition, an exciting hackathon was held in parallel, where  participants showcased their skills to compete for exciting prizes. The event's success underscores Gaia-X's commitment to promoting and facilitating European digital sovereignty and innovation.
Javier Esteve Pradera, Area Coordinator of the Data Office of the General State Administration from the Spanish Ministry of Economic Affairs and Digital Transformation, stated: "Tech-X has articulated the best use cases of the Spanish technological community, and not only. I was very pleased to see a comprehensive demo of what the Gaia-X deliverables and KPIs look like and a very clear picture of what is coming ahead for Europe's digital economy."
Marco Schuldt, the German Federal Ministry for Economic Affairs and Climate Action, added: "Digital sovereignty aims to help SMEs make sovereign choices regarding data, how to control it, and how to manage it. Gaia-X is a global approach to how we can collect and share the data and also create digital value out of it."
Francesco Bonfiglio, CEO of Gaia-X, expressed his enthusiasm about the event: "Tech-X is a necessary next step to make sure that Gaia-X is understood by everybody and also that Gaia-X is made practically concrete. We need to remember that Gaia-X is complex and a combination of economic and technical endeavours. Hence why we decided to show at the Market-X event in March what it means to create data spaces in the market, and now we are showing here in Bilbao what it takes to make it happen."
Pierre Gronlier, CTO of Gaia-X, also praised the event: "Tech-X is the first Gaia-X event dedicated to technical presentations, and I am thrilled about the quality of the presentations, the level of engagement from the attendees during the Q&A, and the commitment of our hackers in the hackathon. There is a bright future ahead fueled by the passion and contributions of our members and a clearer goal for Gaia-X."
Representatives from Tecnalia (a European research centre), Baidata (the Iberian Association for the Development of the Data Economy), and Arsys (web hosting provider) also shared their thoughts on the event. The benefit that Gaia-X is bringing to achieve digital sovereignty in Europe was widely acknowledged.
Joseba Lala, Tecnalia's Digital Director, stated that "at Tecnalia we help companies to be more competitive, and generate wealth and employment. As strategic partners of hundreds of companies, we develop customised R&D and innovation projects with a single aim: to generate impact on business through technology. As such, we identified GAIA-X as the key initiative to develop, based on European values, a digital governance to be applied to any existing cloud/edge technology stack to obtain transparency, controllability, portability and interoperability across data and services. Gaia-X is the right ecosystem to generate impact through sovereign cloud technology, and Tecnalia has committed itself to making it a European digital success case."
José Echezarra, President of BAIDATA, noted that "Tech-X has evidenced that Gaia-X community is well on its way to deliver a federated trusted infrastructure for data spaces. BAIDATA ecosystems will soon be able to exploit such digital infrastructures and advanced digital services for data sharing to deliver value added applications for improved quality of life, better public services and a more competitive and climate neutral industrial processes. Let´s continue the collaboration to connect our businesses with the data economy".
David Vallejo, Head of Arsys PMO & Innovation, stressed that "nowadays, data is the main asset for any company and the engine for its competitiveness, and Gaia-X is the decisive project for building up the data economy in Europe. As a cloud infrastructure provider, Arsys is firmly committed to transferring all the EU principles and rules to this new data-driven economic framework, contributing to Gaia-X initiatives to facilitate the deployment and ensure compliance."
Gaia-X's Tech-X Conference & Hackathon demonstrated the immense potential of a secure and federated data infrastructure in Europe, as well as how data is of great relevance for businesses and for European economic growth. The organisation looks forward to continuing to lead the way in promoting innovation and digital sovereignty in the tech industry. The Hackathon concluded with the announcement of the following three winning projects:
Implementing Verifiable Credentials in a real live use case;
Self-description generation via infrastructure discoverability features;
Data Product Passport with European Manufacturing & Gaia-X standards.
For more information about Gaia-X, please visit https://gaia-x.eu/. Media (presentations, recordings and pictures) will soon be available on the Tech-X website, which you can find here: https://gaia-x.eu/tech-x/.