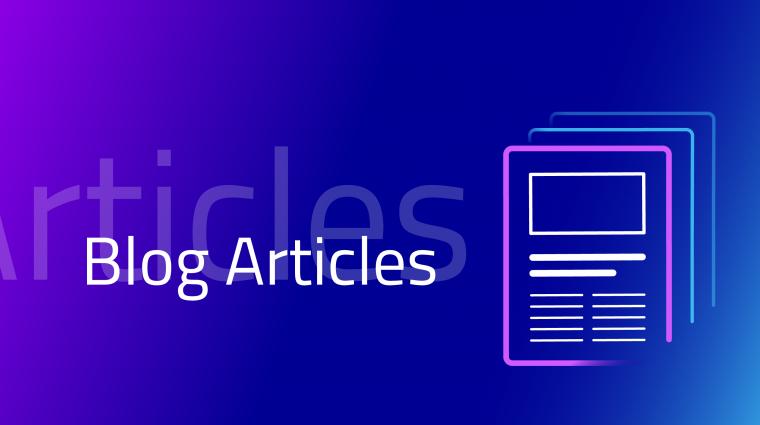 Author: Vassilia Orfanou, CMO Gaia-X
Achieving interoperability
The concept of interoperability between European clouds are not just a list of sovereign principles on paper. Gaia-X is to achieve interoperability between different European sovereign clouds.
It aims to build an open, transparent, and trustworthy data infrastructure based on European values, security and the General Data Protection Regulation (GDPR). A "combined system of existing cloud providers" will support that data can be merged, migrated and shared securely from one to another without barriers.
Gaia-X intends that each European cloud will remain autonomous and technologically independent. This is not only expected to increase the willingness to invest in Europe but also to promote innovations and provide broad data availability.
The resulting data availability makes it easier to implement innovations at large, between joint projects, or to implement new business models. Competitiveness at the international level is increased through synergies between companies.
The Gaia-X Hackathons
Indeed, creating synergies is key to competitiveness, which is at the core of the Hackathon concept. Increasing competitiveness will equally improve delivery. On that note, by mid last year, Gaia-X launched its Hackathon series to "go from concepts to code".
So far, two Hackathon projects have been held with the third one scheduled for the 28-29 of March, clearly aiming to contribute ideas for the implementation of technical milestones and drive the development of Gaia-X further.
The Gaia-X's first Hackathon: the launch
It is beyond any shadow of a doubt that Hackathons will and can bring together and coordinate existing and new players around the same table to code.
Beginning with the first Hackathon on August 30 and 31, 2021, Hackathon #1 was designed to test open-source software with protocols that are important in Gaia-X. In fact, the webinar addressed the use of specific components surrounding the Gaia-X architecture.
"World Infrastructure Championship"
Critics of Gaia-X keep bubbling that the Association would be infiltrated by the American and Chinese giants, calling it a gas plant that has (and will not have) any concrete application. But then again, Gaia-X is an Association that works and plays equally with the small, medium, and large under the same roof.
Hackathons are yet another proof that on the contrary, things are moving forward. Gradually, but surely.
"Gaia-X is becoming a reality, day after day, and we are proud of it," says Francesco Bonfiglio, CEO of the Gaia-X association, ina statement for the occasion.
"[Our] commitment is to move from concepts to code, and from use cases to business application cases. The Hackathons will contribute to the construction of MVG*. They will support the efforts of all the working tables of the association, putting their principles to the test".
The CEO then spins a sports metaphor by drawing a parallel between IaaS and motor racing, which is very fond of advanced technologies (IoT, AI and predictive, cloud storage, etc.). "Just like Formula 1, we need courageous drivers and a solid team working together to improve the race", states Francesco Bonfiglio, before being invited to "design the best engine in the Digital Infrastructure World Championship" (sic).
At the first Gaia-X Hackathon, Minimum Viable Gaia X was a demonstrator that shows how the principle works. Users can use their algorithms but also use those offered in the network and select the data sets of participants for which a calculation is made. They then receive a result without ever having seen the raw data themselves.
Hackathon #2: Bringing it all to life
For the second time, a two-day Hackathon of the Gaia-X community took place on December 2 and 3, 2021, and presented various practical use cases of the European data infrastructure in a total of six parallel hands-on workshops.
In addition to identity management, self-descriptions, and compute-to-data, this Hackathon also focused on confidential computing.
"Gaia-X Hackathon is a very important event for the Gaia-X Association to validate our technical specifications, specifically when this is related to identity management and self-descriptions. Thanks to the wonderful engagement from our community, we made progress in the field/area of identity and self-description," stated Pierre Gronlier, the CTO of Gaia-X.
In addition, the Sovereign Cloud Stack project of the Open Source Business Alliance – Federal Association for Digital Sovereignty eV offered its session.
Together with the interested participants, a sovereign and open cloud platform was installed on physical hardware and made operable for the operation of other Gaia-X Federation services. With the launch of the first implementation phase and with the GXFS whitepaper, we achieved another milestone to set up an operable, cloud-based self-sovereign data infrastructure ecosystem. Andreas Weiss, GXFS-DE Project Lead and Head of Digital Business Models at eco, -Association of the Internet Industry continues: "We will be creating an open-source reference implementation over the next few months. This will be available as a basis for specialised services in various industries. Use cases include decentralised processing mechanisms for data products and data services at the edge, such as for Smart City or Smart Mobility use cases."
In two intensive days, it was proven that the technology for the productive use of Gaia-X compliant offers already exists and is being used.
The Open-Source Business Alliance – Federal Association for Digital Sovereignty eV has been a member of the Gaia-X umbrella organization since August 2021 and has also intensively accompanied the founding process since the beginning of 2020 through personal commitment and members such as PlusServer.
With the Sovereign Cloud Stack project, the OSB Alliance is coordinating a significant project, which is funded by the BMWK and provides specific technology that enables infrastructure operators to provide Gaia-X-compliant, sovereign cloud infrastructure in a very low-threshold manner. Together with its community and its permanent employees, the SCS project is actively and creatively involved in various Gaia-X working groups.
The SCS project recently published a detailed commentary on the current discussions about Gaia-X. The Gaia-X Hackathon #2 once again proved that Gaia-X consists of much more than just concepts and ideas, namely concrete technology, and an active community, in the development and work of which the OSB Alliance is actively involved.
Decentriq, a software company in Zürich, Switzerland, also presented in the Gaia X Hackathon #2 edition. Nikolas Molyndris, the Senior Product Manager of the company presented a data clean room product while showing how it leverages confidential computing in real-world applications and how it goes along with the architecture and principle of Gaia-X.
Hackathon #3: Unleashing the potential
Hackathon #3 is now on the way, clearly aiming to focus on self-descriptions, verifiable credentials, and identity management.
Sessions on "Eclipse Dataspace Connector", "Bootstrapping a Gaia-X Compliant Provider" and "Deploying Applications on Gaia-X Compliant Infrastructures" are also planned.
The third Gaia-X Hackathon program has reached over 300 participants globally and presents an open invitation to the public, developers, members, and non-members to join us on March 28th and 29th, 2022.
The two-day event, with motto: 'Code Gaia-X into the Future" has received an overwhelming response and all developers from one part of the world to the end of it should see it as an opportunity to contribute into the Gaia-X ecosystem.
"We are excited for the upcoming Hackathon. The event has garnered an overwhelming response since it was announced, and we are looking forward to two action-packed days, Francesco Bonfiglio, CEO of Gaia-X stated.
Pierre Gronlier, the CTO of Gaia-X also commented on the upcoming program: "Hackathon #3 is an excellent opportunity for developers to gather and contribute to key Gaia-X projects, such as the Gaia-X Trust Framework, which defines the set of computable rules to fulfil to be Gaia-X compliant."
"The Gaia-X Hackathons are excellent opportunities to increase the Gaia-X Developer Community and work towards the technical implementation of Gaia-X on large scale. We are excited to showcase the evolvement of the Gaia-X Federation Services during the upcoming Hackathon" said Andreas Weiss, GXFS-DE Project Lead and Head of Digital Business Models at eco – Association of the Internet Industry.
Marius Feldmann, the Coordinator of the Gaia-X MVG OWP also stated that the project will help strengthen ties within the digital community. "Gaia-X lives from its strong community working on making its vision become reality," says Feldmann. "The Hackathon is an important event not only for pushing forward Gaia-X technologically but also to strengthen the ties within the community."
Conclusions
The Gaia-X Hackathons are a new way to bring results through a webinar set-up. The Gaia-X Hackathons are typical Hackathon projects. This time, they're being used to advance the development of data infrastructure in Europe. Concretely, they aim to bring teams of designers, programmers, developers, and experts in technological matters to collaborate towards creating software solutions that encourage data availability, data sharing, and interoperability in Europe.
The Gaia-X Hackathon aims to improve the technical knowledge and technologies relevant to the Gaia-X ecosystem within the community and to bring together different ideas, concepts, and prototypes.
On March 28 and 29, the community will be able to develop and test prototypes and contribute ideas in the third Hackathon event. You can register here for the 3rd Gaia X Hackathon program. After registration, the participation link will be shared on March 25.
*Editor's note: MVG is Minimum Viable Gaia-X, an in-house marketing jargon for Minimum Viable Project or MVP.