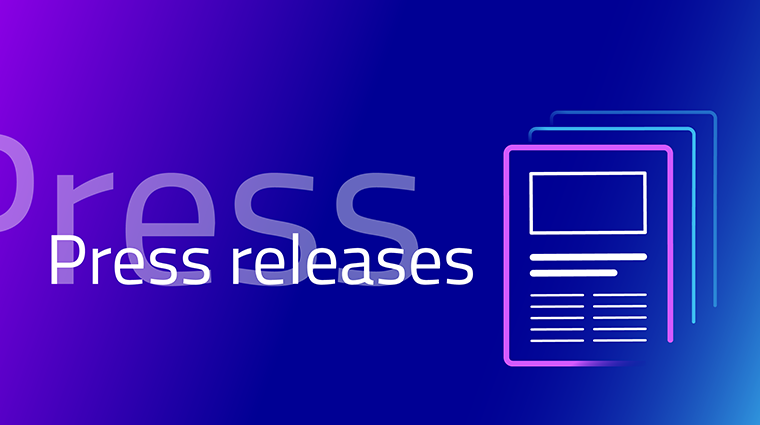 FOR IMMEDIATE RELEASE
16 March, Vienna, Austria – Gaia-X, the European initiative for a secure and federated data infrastructure, held its Market-X Conference & Expo on 14 and 15 March in Vienna, Austria, in cooperation with the Gaia-X Hub Austria. The event gathered over 450 industry leaders, policymakers, and experts from Europe and beyond.
The Gaia-X Digital Clearing House (GXDCH) was launched at the event. The GXDCH offers a one-stop solution for verifying compliance with the Gaia-X rules in an automated way. The event featured the announcement of the first two GXDCH nodes: Aruba and T-systems. Two more lighthouses also joined forces with Gaia-X, including Gaia-X 4 Future Mobility, which focuses on smart city mobility, and Omega-X for energy dataspace.
Francesco Bonfiglio, the CEO of Gaia-X, commented on the announcements: "To become a de-facto standard, Gaia-X must be adopted by the market, and by the largest number of users and providers. As we promised, Gaia-X is now a reality, and the availability of the first Gaia-X Digital Clearing House proves this. The first nodes of verification of Gaia-X compliance, together with catalogues populated by thousands of Gaia-X compliant service descriptions, dozens of projects can now implement real common dataspaces in multiple business segments."
The conference featured various informative sessions, keynote speeches, and panel discussions covering cloud computing, artificial intelligence, cybersecurity, and data privacy. In addition, experts shared insights on the growing importance of secure data sharing in today's digital economy.
Roland Fadrany, the COO of Gaia-X, stated: "As the Gaia-X Digital Clearing House is becoming available, we can present it to all the projects that are invested or interested in the Gaia-X Framework. Hence, the Market-X event was crucial for developing the Gaia-X of the future: It brought together the best project examples from the +370 members businesses and start-ups, dozens of projects, hundreds of federation participants from all countries, and thousands of Gaia-X compliant services deployed in all industry verticals."
Pierre Gronlier, the CTO of Gaia-X, exemplified that "the Gaia-X Framework shows how specifications and software components, as well as their operationalisation, fit together to create technological trust and provide market transparency."
The Market-X conference also saw the participation from premium partners, who outlined the groundbreaking steps Gaia-X is taking to achieve a secure, federated data infrastructure.
Fabrizio Garrone, Enterprise Solution Director, Aruba Enterprise: "Becoming one of the nodes is an essential milestone. It's a big second step in the main process that will enable us to support the execution of compliance component services. This safeguards the distributed and decentralised node, not managed by the Association, where anyone can refer to achieve compliance with the Gaia-X standards. And this could be direct access to Gaia-X for our customers as a participant through Aruba's GXDCH node."
"T-Systems has become one of Europe's first Gaia-X Digital Clearing House node providers. By providing this infrastructure, T-Systems aims to support the development of innovative digital solutions that can drive economic growth and competitiveness in Europe while maintaining strong data protection standards and transparency on sovereignty standards," declared Maximilian Ahrens, Chairman BoD Gaia-X and SVP T-Digital, Telekom Deutschland.
Of great note, the Austrian Gaia-X Hub showcased the disruption that Gaia-X compliant services will bring to market and expressed its support for the early adoption through the strategic partnership of K-Businesscom and Hewlett Packard Enterprise for the establishment of an Austrian GXDCH in 2023.
About Gaia-X:
Established in 2021 as a privately funded not-for-profit Association, Gaia-X brings together an international industrial, academic, and political community with the aim of building a common standard for transparent, controllable, and interoperable technologies in order to enable the creation of common data spaces, and in doing so boost the European data economy.
Open to anyone but aligned to the European values of human-centricity, transparency, openness and sovereignty, Gaia-X's ambition is to deliver unprecedented opportunities for innovative data-driven business models reducing the dependency from non-controllable technologies.
Contacts:
Robert Stefan Goia
External Stakeholder Officer
Gaia-X European Association for Data and Cloud
+32496948522
Robert.goia@gaia-x.eu
Cosmina Gantner
Communications Director
Gaia-X European Association for Data and Cloud
+32499397519
Cosmina.gantner@gaia-x.eu