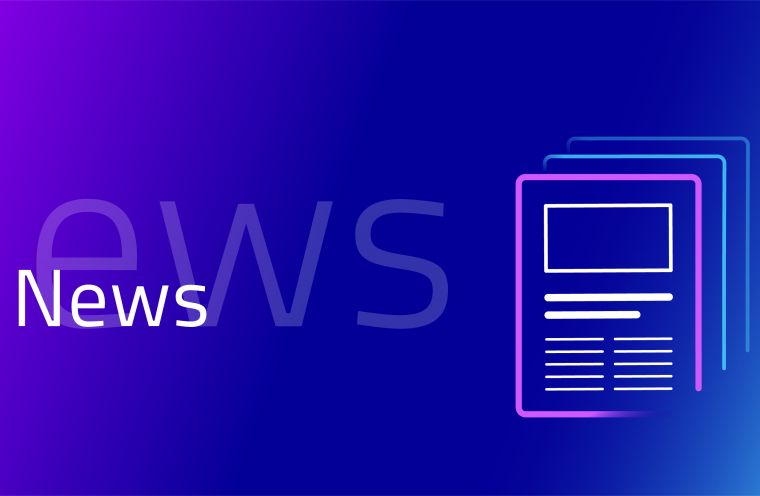 Don't miss out Gaia-X bi-weekly 📰 PulseBrief!
Save the date of the next edition – 🗓️ Friday 26 August 2022
📣 The 1st Gaia-X Magazine is now published!
The first edition of Gaia-X Magazine has just been released, and we couldn't be happier to share it with you!
The inaugural issue of the Gaia-X Magazine features nineteen articles by thirty authors. This is a clear indication of how vast and varied the interests of our community have become.
We would like to take this opportunity to thank each of you for the important contributions that you have made and to invite additional authors to support and write for our upcoming edition.
Read the Gaia-X Magazine here. Our 1st inaugural issue is available in flip book and PDF versions (always ctrl + f5 to clear your history).
Stay up to date with the call for articles here. The new call for our 2nd issue will be announced shortly.
📣 The Gaia-X Podcast Series is now launched!
Interested to hear from the experts surrounding Gaia-X? Do you equally feel that Gaia-X is the most inspiring and aspiring initiative of our generation and shaping the digital economy of tomorrow? ? Are you one of those people that wish to understand more about the Gaia-X impact and wish to learn more?
A series of episodes are now released to answer all your questions!
Each week, the site will feature a new podcast episode 🎤🔈 Stay tuned!
Get in contact with the comms team at info@gaia-x.eu or the CMO atVassilia.Orfanou@gaia-X.eu to pitch your podcast ideas, projects, use cases, and status.
Gaia-X 🌐 Website – 📣 New release!
Gaia-X is excited to 📣 announce the launch of our fresh new 🌐website, which features an improved user experience, new content, a rebranded identity, new landing pages, updated sections, animations, and a significantly clearer structure, look and feel. Enjoy the navigation!
Our next release has planned for further interactive elements, new microsites on data spaces events, Hubs, the Summit series and many more.
ENISA Call for Expression of Interest – Participate in the survey on Cloud Computing Cybersecurity Market Analysis
ENISA has announced the upcoming survey on Cybersecurity Analysis for Cloud Computing and encourages interested participants to register!
As initial step towards the performance of the survey, ENISA is compiling a list of potential respondents willing to engage in the survey.
There will be questionnaires according to the stakeholder type. Hence, registered stakeholders will receive a link to the questionnaire according to their type. In total, 4 different questionnaires will be available: Supply, Demand, Entities involved in regulatory work and Research and Development.
Via a call for expression of interest, ENISA is looking for interested stakeholders to participate in this survey link: https://www.enisa.europa.eu/topics/standards/enisa-survey-on-the-eu-cybersecurity-market
When registered, ENISA will send to the participants a message with a link to the survey.
🚜 Agriculture Data Space Event – Save the Date! – 🗓️ 6 September 2022
The Gaia-X framework allows for creating a sovereign and federated agricultural data space that can be deployed confidently and at scale. Moreover, the Gaia-X framework federates existing data initiatives and ensures data sharing over the full supply chain from Farm to Fork. So indeed, the European agriculture data space cannot be an isolated data space as agriculture and food are not isolated but connected to other domains like public sector, energy, mobility, health, and so forth. In this event, we want to understand their common needs and challenges and define how Gaia-X can support in taking steps toward this common agricultural data space.
More info here!
GXFS Connect 2022 – Save the Date! 🗓️ 7 + 8 September 2022
The GXFS Conference will address why Gaia-X Federation Services (GXFS) are key to achieving Gaia-X goals, lessons learned from Gaia-X funded projects and bring you closer to GXFS implementation strategies. In exchange with the Gaia-X Germany Hub domains, you will learn about user requirements and how use cases, among others in the areas of Industry 4.0, mobility or health, are implemented. Take the opportunity to exchange and discuss with the Gaia-X Community in person.
More info here.
Gaia-X Summit 22 – Save the Date! 🗓️ 17 + 18 November 2022
This year's Summit takes a romantic spin, combined with a 1-1 fast and a furious delivery in 🍷 Paris, 17 and 18 of November.
If you are interested in 🤝 partnering with us, email our CMO directly, at Vassilia.Orfanou@gaia.x.eu.
The partnership package is now available – platinum, silver and gold options exclusively intended for Gaia-X members.
Contact us today!
Highlights of Gaia-X & GXFS at HANNOVER MESSE
🌍 Tourism Data Space Event
Visioners of the tourism business gathered under the Gaia-X umbrella, on 9 June, to discuss the future of 🗺️ tourism. An impressive agenda of over 30 speakers and 250 attendees allowed people from a tourism background of all levels to discuss one of the most GDP-valuable industries in Europe and the world; an industry that was seriously depleted during and after the pandemic.
Revisit the event highlights by watching the 📼 recordings and viewing the presentations here.
Read more about the event outcome in our latest press release. The event report is underway, to be released early next week. Check back on the respective agenda here.
Community Newsflash Monthly Call
We'll be taking a break during summer, but we'll be back in the fall!
Mark your 🗓️ calendars for Friday 2 September, 13:00 – 14:00 CET.
Exclusive benefit for our members! The participation link is shared with all our members via email, including an agenda blocker for your convenience.
Gaia-X Editorial Calendar – check this out!
Stay up to date with our 🗓️ calendar of activities here, the primary comms planning surrounding all of our communication and content activities throughout the year, soon to be interactive and updated real-time.
Check out our latest articles on our website!
Check out our latest publications on our mediatech website section
Gaia-X Press Review – What does the media say about us?
Our monthly 📰 press review and clipping material are now available on our site.
To increase our media 👣 footprint, and enhance the positive perception surrounding Gaia-X, we would be grateful if your PR officers reached back to our team and work together with our comms team to share our press releases with their press network and agencies, hence driving content from within.
This will further enhance our media footprint from within our hub, membership and Lighthouse ecosystem as a joint, concerted, and streamlined effort.
Wishing to join us as a member of Gaia-X?
Please contact us or simply join us as a member to have exclusive access.
Have you subscribed to our 🗞️ newsletter?
Hurry up here.
Are you on social media?
Remember to share, follow, like, re-post on social media Channels: LinkedIn, Twitter, YouTube and now Facebook!
Just a minute of your time. Only a click away 😊 and you are finally there: an active contributor to the Gaia-X Community!