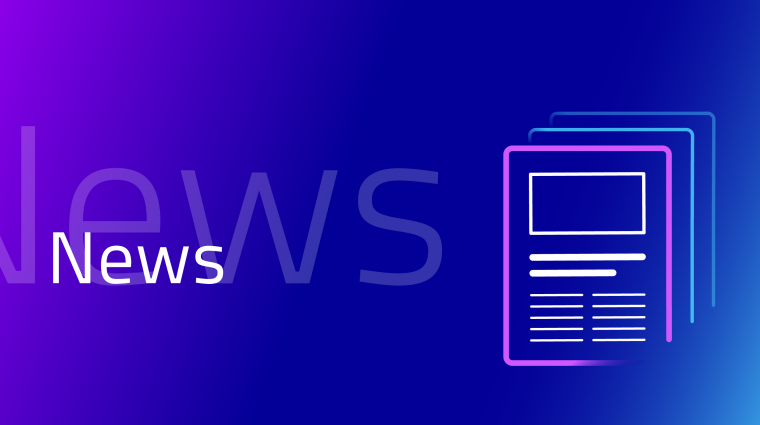 Dear friends, colleagues and members,

One step at a time, one pulse per second, and a pulsebrief in two weeks.

The Gaia-X bi-weekly PulseBrief is finally here ?

Better engagement brings more attention. More attention brings further action. Further action brings better results!
Gaia-X Magazine – Call for articles!
Type: News Article/ Opinionated Piece/ Policy or Governance take / Motivational speech / Tech angle/ Interview / Funny story / Member or Hub Story
Thematic topics:
Gaia-X business stories to explain the value/need/impact/etc.
The lighthouse project impact and reflection
What's in it for me – personal or professional testimonial talking about the benefits surrounding membership
Country stories from Hubs or Members to deliver an international flair
Gaia-X explained in top dummy steps
The Geeks Corner showing the technical perspective
Gaia-X opportunities – important funding calls and engagement of consortia
The policy and regulation corner discussing EU institutional directives, including their business impact and implications
Humorous stories, aligned with graphics and animation
Style: please use sources and references where necessary.
Number of pages: up of 2 to 4 pages.
Limitations: No promotional items will be accepted.
Article Submission deadline: 21 April 2022
Gaia-X Podcast – Call for Interviewers!
Ready to be grilled on the most burning data space ecosystem topics: DSBA, Healthcare, Mobility, Manufacturing, Tourism? Get in touch with us with your ideas of topics!
Our 1st Podcact will set the scene with our CEO series and the 5-year Plan. What does it actually mean that 2022 is our Adoption year? Stay tuned!
Gaia-X Editorial Calendar – check this out!
Community Newsflash Updates – next Calls:
Mark your ?️ calendars. Set. Go!
Monday 7 March
Tuesday 5 April
Monday 9 May
Monday 6 June
Tech Newsletter:
? Looking for the latest updates from our CTO? Check the latest Tech Newsletter here.
Didn't you have the time to attend our February events? We got you covered!
The latest presentations and recordings are now available. Check below ?
Gaia-X Operational, Technical and Re-Organisational Highlights Webinar
Gaia-X association rules for transparency, onboarding and open collaboration for members
The meetings  ? recordings and ? presentations are available for Gaia-X Members only.
Wishing to join us as a member of Gaia-X? 
Please contact us or simply join us as a member to have exclusive access.
Stay up to date with our ?️ calendar of events here.
Gaia-X Hackathon #3 – Code Gaia-X into the Future!
Take on the challenge! ?

More info and registration here. Check out the video teaser above.
Gaia-X Hub Conference in Luxembourg – 31 March
More info and the preliminary agenda can be seen here.
Data Space Up and Coming Events – Mark your calendars today!
? Healthcare Data Space event – 4 April
? Mobility Data Space event – 19 May
? Tourism Data Space Event – 9 June
? Agriculture Data Space event – 7 September
?️ Manufacturing Data Space Event – 17 October
? Looking for more info? 
Our event pitch briefs will be available early next week on our events section.
Gaia-X Press Review – What does the media say about us?
Stay up to date with our ? press review and clips!
Don't miss our weekly updates here.
Gaia-X Video animation Series: 
The latest labeling video is now featured online. Check this out!
Have you subscribed to our newsletter?
Hurry up here.
Are you on social media?
Remember to share, follow, like, re-post on social media Channels: LinkedIn, Twitter, YouTube and now Facebook!
Just a minute of your time. Only a click away? and you are finally there: an active contributor to the Gaia-X Community.

Thank you for following us.

Vassilia Orfanou, Gaia-X CMO
Gaia-X Communications Department
Contact us:
General information:
Membership, onboarding & funding:
Operations, Hubs, Committees & Working Groups:
Technology, Technical Committees & Working Groups: 
360 Comms, Events and Public Affairs:
Address:
Gaia-X European Association for Data and Cloud AISBL
Avenue des Arts 6-9
1210 Bruxelles/Brussels
Belgium
You are receiving this Mail automatically on the basis of your contribution in a Gaia-X Body