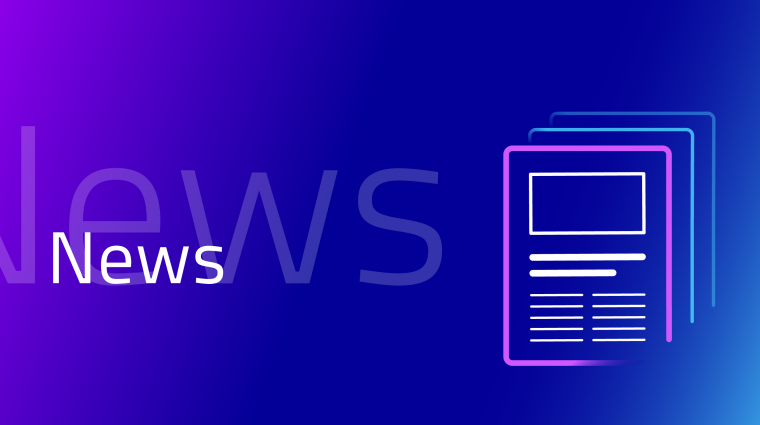 Don't miss out Gaia-X bi-weekly 📰 PulseBrief!
🗓️ Save the date of the next editions:
Friday 3 June 2022
Friday 17 June 2022
Friday 1 July 2022
📣 Gaia-X New Organisational Chart
Gaia-X presents its new organisational chart.

The management board is now composed as follows:

➡️ Francesco Bonfiglio, CEO
➡️ Antonietta Mastroianni, BoD VC Financials – CFO Acting
➡️ Roland Fadrany, COO
➡️ Pierre Gronlier, CTO
➡️ Vassilia Orfanou, CMO
📣 Apply now to the i4Trust Second Open Call!
Gaia-X is pleased to announce that i4Trust has started its second open call, which will provide financial and technical assistance to European SMEs and DIHs for the development of data spaces. Selected SMEs and DIHs will receive up to 💰 €120,000 to implement their innovative experiment concept, along with training, and mentoring.

Gaia-X strongly supports all businesses that want to improve their operations by becoming data-driven and encourages them to ✍️ submit proposals by 🗓️ 12 September 2022, at 16:00. (CEST).

i4Trust is a collaborative effort that aims to accelerate the creation of innovative services centred on new data value chains in a variety of industries.

For more information, please visit i4trust
Community Newsflash Monthly Call – 🗓️ 3 June 2022
Exclusive benefit for our members! The participation link was shared with all our members via email. If you did not receive it, please get in touch with us at info@gaia-x.eu.

Mark your 🗓️ calendars for the next call: Friday 3 June, 13:00 – 14:00 CET
Gaia-X Magazine – 1st issue is to be released by the end of May!
Thank you all for your 📰 article submissions!

Gaia-X communications team is in the editing and design process. So keep an eye out for the release!
Gaia-X Podcast Series – Launch by the end of May!
A series of 🎤 episodes are currently in production and are being edited by the Gaia-X Communications team to be released! 🔈 Stay tuned!
Gaia-X Editorial Calendar – check this out!
Stay up to date with our 🗓️ calendar of events here.
Gaia-X Data Exchange Services – 🗓️ 25 May 2022
Gaia-X's mission to foster data exchanges is articulated around the following needs:

👉1 Identity & Attributes

👉2 Data protocols

👉3 Policies negotiation

👉4 Traceability

👉5 Discoverability

More info here.
DSBA Networking event – 🗓️ 30 May 2022
Monday, 30 May 2022, from 14:00 to 15:00CET
Short keynotes about the DSBA by FIWARE, IDSA and Gaia-X
Learn about the hub network and the data space radar
Network and enjoy ☕ coffee & 🍰 cake
Onboarding, Engagement and Q&A Webinar  – 🗓️ 31 May 2022
The Onboarding Webinars are a great opportunity to learn more about the mission of Gaia-X working groups, the rules to participate in our activities and how to get onboarded.

In this Onboarding, Engagement and Q&A webinar on 31 May you will also have the chance to ask any question to our management team in relation to Gaia-X project structure, Gaia-X compliance and our deliverables.

Do not miss out on the opportunity to join us and learn more about how to contribute!

More info here.
🌍 Tourism Data Space Event – 🗓️ 9 June 2022
How can dataspaces contribute to Tourism development in Europe through citizen centred offerings? Join us on 9 June 2022 to find out!

📄 Agenda & ✍️ registration available here.
Data Space Up and Coming Events – Mark your calendars today!
🚜 Agriculture Data Space event – 7 September
🏗️ Manufacturing Data Space Event – 17 October
Gaia-X Hackathon #4 – Save the Date! 🗓️ 20 + 21 June 2022
Building on the success of our last three ⌨️ hackathons, we are happy to announce Gaia-X 💻 Hackathon #4 taking place on 🗓️ 20 + 21 June 2022.

Stay tuned for more info on our events page.

📄 Read about Hackathon #3 here.
Gaia-X Summit 22 – Save the Date! 🗓️ 17 + 18 November 2022
This year's Summit will take place in Paris, 17 and 18 of November.

Call for Partners opens early next week. Partnership packages will be disseminated soon.
🚗 Mobility Data Spaces Event
At the Gaia-X 🚗 Mobility Data Space Event, hosted yesterday, 19 May 2022, we brought together an impressive lineup of 📣 25 speakers and over 300 participants across 20 countries, to discuss how can dataspaces contribute to the development of mobility activities in Europe and better service for travellers.

📄 Presentations are available via our event page. Stay 👀 tuned for 📼 recordings and event report.
Do not miss our latest articles on our website! – Click on the Banner!
Do not miss our latest publications on our website! – Click on the Banner!
The most recent 📚 headlines include:
Gaia-X Press Review – What does the media say about us?
Our monthly 📰 press review and clipping service are now available through our site.

To increase our media 👣 footprint, and enhance the positive perception surrounding Gaia-X, we would be grateful that we are able to liaise with you PR responsible contact names, so that all members share our press releases with their press network as well.

This will drive our media footprint from within the association and membership angle as a joint, concerted, and streamlined effort.
Wishing to join us as a member of Gaia-X?
Please contact us or simply join us as a member to have exclusive access.
Have you subscribed to our 🗞️ newsletter?
Hurry up here.
Are you on social media?
Remember to share, follow, like, re-post on social media Channels: LinkedIn, Twitter, YouTube and now Facebook!
Just a minute of your time. Only a click away 😊 and you are finally there: an active contributor to the Gaia-X Community.
PS: In case you may not wish to receive our PulseBrief newsletter, please unsubscribe by sending your request to info@gaia-x.eu
Vassilia Orfanou, Gaia-X CMO
Gaia-X Communications Department
Contact us:
General information:
Membership, onboarding & funding:
Operations, Hubs, Committees & Working Groups:
Technology, Technical Committees & Working Groups: 
360 Comms, Events and Public Affairs:
Address:
Gaia-X European Association for Data and Cloud AISBL
Avenue des Arts 6-9
1210 Bruxelles/Brussels
Belgium
You are receiving this Mail on the basis of your contribution in a Gaia-X Body.

In case you may not wish to receive our PulseBrief newsletter, please unsubscribe by sending your request to info@gaia-x.eu.