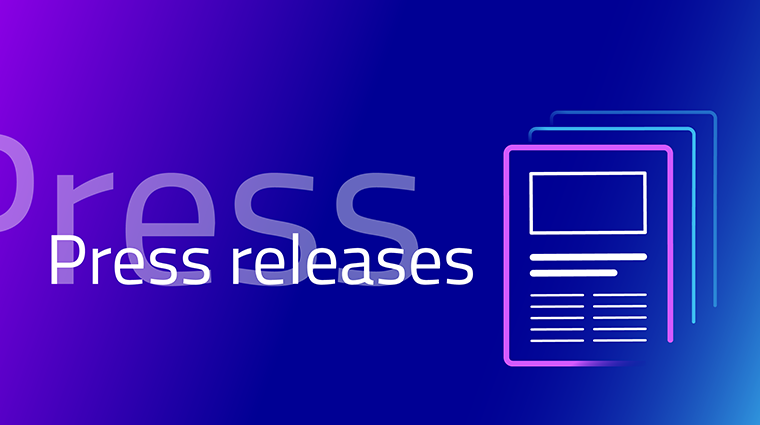 The summit sees the technical and open-source community come together to know the latest in the Gaia-X Framework
8 November 2022 – Brussels, Belgium: Gaia-X, an organisation championing data sovereignty, has announced the 3rd edition of the Gaia-X 2022 Summit on 17-18 November 2022 in Salle Wagram, Paris.
The Summit 22 themed "We are up and running – The Future is Gaia-X" primarily focuses on the Gaia-X delivery, technical and business value/implementation, including all the latest developments, releases, and collective deliverables of the Gaia-X Framework.
"This year's summit is evidence of the move of Gaia-X from an initial concept to the adoption phase, the overall growth and reach of Gaia-X" commented Francesco Bonfiglio, CEO of Gaia-X "It shows we are walking the talk and making the necessary steps to start a concrete market adoption from 2023" he concluded.
The event has garnered overwhelming interest from the community. The organisers expect over 400 physical seats and 4,500 online spots. "We are extremely excited to host the third edition of the Gaia-X Summit in Paris. We are thankful to our partners – Dawex, IONOS and DE-CIX who continue to believe in our work and champion our cause. We are also thankful to our 359 members – a number that has been growing exponentially since 2021. We look forward to engaging with the community during the summit and will encourage everyone to come and share their views," Vassilia Orfanou, CMO of Gaia-X added.
Summit 2022 Platinum Sponsor, Physical and Virtual Booth Demonstrator
Dawex, the leading technology company for data exchange platforms, data sharing, data hubs and data marketplaces, has come on board as the platinum sponsor for the conference. "Dawex welcomes the comprehensive work Gaia-X is undertaking in establishing a trusted framework and reference architecture to align all stakeholders on how data should be exchanged" said Laurent Lafaye, Dawex co-CEO. "As a Day-1-member, active contributor and leading the Gaia-X Data Exchange Services Working Group, Dawex looks forward to participating in the 2022 Gaia-X Summit to demonstrate the importance of creating data ecosystems, which have become a fundamental component of business competitiveness and economic sovereignty.''
Summit 2022 Gold & Virtual Booth Sponsor
IONOS, a global provider of cloud infrastructure, is the gold partner of this year's Summit. "IONOS is fully committed to Gaia-X from the beginning. For us, Gaia-X is a strong impulse for more data sovereignty in Europe and at the same time ensures real value creation in the data protection-compliant use of data, e.g., through data pooling. IONOS will provide a highly scalable IaaS platform for applications and data as part of Gaia-X – proven in live operation for years", Dr. Martin Endress, CCO of IONOS stated.
Summit 2022 Silver & Virtual Booth Sponsor
DE-CIX, a founding member of Gaia-X and a leading operator of Internet Exchanges carries the Silver partnership for this two-day summit. Harald A. Summa, Member of the Supervisory Board at DE-CIX states "The exciting thing about Gaia-X is the initiative's core pillars: openness and transparency. It is not about creating a new meta-product but rather a common foundation based on transparently documented and defined standards and labels. Providers can then design their own products and services within this framework. This both ensures the adherence to basic principles, such as interoperability, openness, and data sovereignty and promotes competition for the best solutions in the digital sphere. The DNA of Gaia-X and DE-CIX is a perfect match. Just like Gaia-X, DE-CIX focuses on neutrality – acting as a blueprint for other Internet Exchanges and vendors on how to provide the necessary interconnection services for distributed data spaces as part of Gaia-X.
This year's Summit will see extensive participation from the technical community and open-source community based in Europe and beyond. Pierre Gronlier, CTO of Gaia-X added "The Summit is the ideal platform to connect with the community and speak about the latest in the industry. This year's edition concludes the 2022 adoption year with the Association revealing its latest developments surrounding the Gaia-X Framework, its specifications and Software demo".
The Gaia-X Framework defines three critical pillars of compliance, federation, and data exchange and how they all come together to create the next generation of the data-sharing economy. The event boasts an exciting lineup of speakers and panel discussions on various topics that showcase the pivotal role of Gaia-X in creating a thriving data economy in Europe.
Watch the Gaia-X Summit 2022 – 17 & 18 November Video Teaser