Virtual Event
September 6 @ 10:00

-

15:30

CEST

Virtual Event

An enormous digitalisation effort is underway in the agri-food sector. Agricultural and horticultural companies produce a tremendous amount of products every day, but more and more also a mass of data. It is generally known that this data only has value if it is shared, brought together and then converted into useful applications or advice.
Therefore, throughout the entire chain from farm to fork, traditional supply companies such as machinery constructors and agrochemists, as well as new players, are positioning themselves on this subject, as the data economy constitutes a new growth driver for them. They are deploying digital tools and new data-driven applications, aiming as end-user not only farmers or AgriFood business but also the consumers. To scale up and make optimal use of this data revolution in the near future, the willingness to share data between all AgriFood supply chain partners is crucial to keep innovating.
The Gaia-X framework allows for creating a sovereign and federated agricultural data space that can be deployed confidently and at scale. Moreover, the Gaia-X framework federates existing data initiatives and ensures data sharing over the full supply chain from Farm to Fork. So indeed, the European agriculture data space cannot be an isolated data space as agriculture and food are not isolated but connected to other domains like public sector, energy, mobility, health, and so forth. In this event, we want to understand their common needs and challenges and define how Gaia-X can support in taking steps toward this common agricultural data space.
Preliminary Agenda:
(In progress – to be updated real-time)
Chapter 1: General Session
10:00-10:10 – Welcome & Opening – Francesco Bonfiglio, Gaia-X CEO
10:10- 10:40 – Overview of Agriculture Data Space in Europe & Needs and challenges of the agriculture-food sector – representative of what's happening in Europe

Farmers perspective- farmer cooperative
Agricultural industry perspective
Academic, researchers perspective – Marko Turpeinen, Raffaele Giaffreda
Policy perspective (national)

10:40-10:50 – European Commission vision and mission towards Agri data space – representative of European Commission
Calls for project proposals and Funding
10:50-11:10 – Consortia for the agricultural data space
11:10-11:10 – Present direction and main ideas from Agriculture position paper- Stefan Stiene, Jurgen Vangeyte
11:10-11:20 – Legal environment: Data Acts and Agri-data space
11:20-11:35 – Wrap up Q&A
11:35-13:00 Break
Chapter 2: Breakout Use cases
13:00-14:15 – Session 1 Data Space Today
Moderator: Jurgen Vangeyte
Use cases:
UDL Science and Research Portal – Roberto García, Application of Gaia-X MVG portal to share agriculture datasets and algorithms, including Compute-to-Data which guarantees data control by sending the computation to the data.
Fair Data economy in agriculture – Liisa Pesonen
Agri gaia – Stefan Stiene
ZeroW project- Simon Dalmolen
Regional oriented discussions (views from an Alpine region)- Raffaele Giaffreda
Agro-meteorological real-time data collection over 26.000ha in Romania, with SysAgria sensor mesh network- Hannelore Valkanova
14:15-15:30 – Session 2 Data Space Tomorrow
Discussion Panel, Technical and data, Consent & Trust, Legal (data act), Fundings, Business models
Speakers: Marko Turpeinen, Raffaele Giaffreda, Stefan Stiene, Jurgen Vangeyte, Jelle Hoedemaekers, Roberto García, Simon Dalmolen, Raul Palma, Viorel D. Marin.
Upcoming Events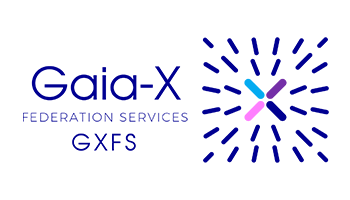 Featured
September 7 @ 12:30
-
September 8 @ 16:00
CEST