March 30, 2022 @ 09:00

-

10:00

UTC+2

Virtual Event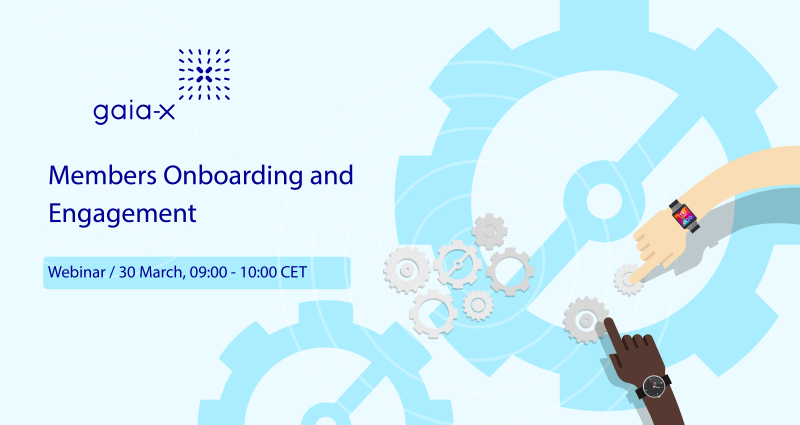 The Onboarding Webinars are a great opportunity to learn more about the mission of Gaia-X working groups, the rules to participate in our activities and how to get onboarded. You will have the chance to meet and greet our management team and address any questions on how you can contribute best to our mission.
Agenda:
09:00 Welcome – CEO, Francesco Bonfiglio
09:05 Introduction – Community & Funding Manager, Alessandra Perna
09:10 Members Benefits: PPO – Gaia-X CFO, Jeanette Fava
09:15 Members Benefits: Getting promoted – Gaia-X CMO, Vassilia Orfanou
09.20 Milestones and Roadmap 2022 – Gaia-X COO, Dominik Rohrmus
09.25 Data Space Business Committee – DSBC Chair, Sebastian Schlosser
09.35 Technical Committee – Gaia-X CTO & TC Chair, Pierre Gronlier
09.45 Policy Rules Committee – PRC Chair, Ulrich Eichhorn (TBC)
09.55 Q&A
Members Only!
Request the registration link at info@gaia-x.eu, in case you did not receive it by email.