May 25 @ 16:00

-

17:30

CEST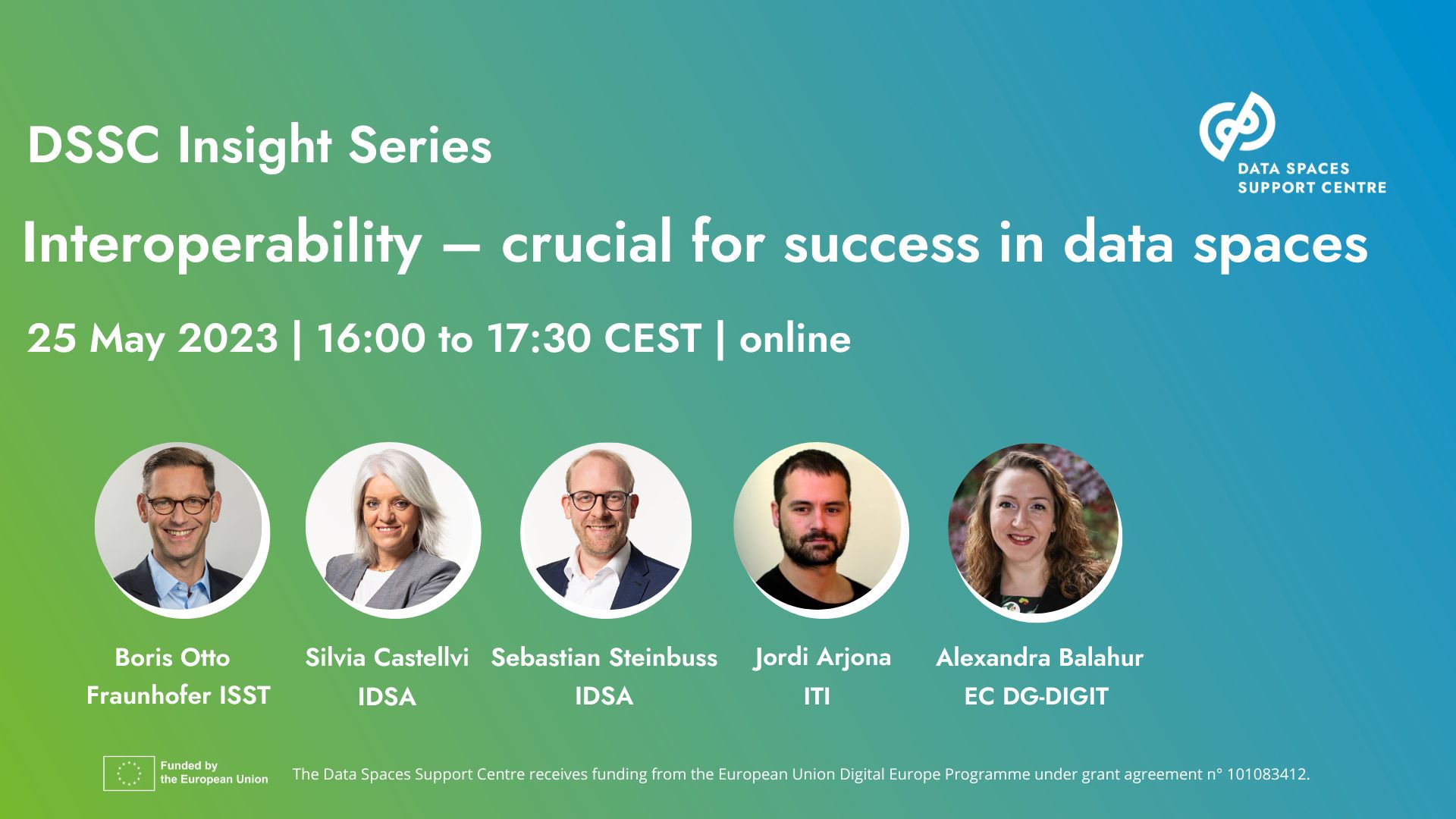 Online, 25 May 2023, 16.00- 17.30
The Data Spaces Support Centre (DSSC), it is an initiative funded by the European Commission as part of the Digital Europe Program, which defines common requirements and establishes best practices and guidelines to accelerate the design and implementation of Data Spaces based on the main pillars of data sharing ecosystems such as sovereignty, interoperability and trust.
This month's webinar, as part of the DSSC Insight series, will focus on the "Interoperability in Data Spaces". We will embark on an exciting journey to uncover the immense potential and benefits of seamless data exchange and collaboration and will delve into the intricacies of interoperability, its challenges, and strategies to leverage its power in data spaces.
Don't miss out on this month's webinar. We are ready to make your data space happen!
Agenda:
"Data quality" (Boris Otto, Fraunhofer)
"Interoperability – successful data sharing through common understanding" (Sebastian Steinbuss & Silvia Castellvi, IDSA )
"SEMIC Specifications, Services and Trainings in Support of Data Spaces" (Alexandra Balahur, EC DG-DIGIT)
The EC funded project "DATAMITE: Data Monetization, Interoperability, trading and exchange" – main challenges for data sharing  (Jordi Arjona, ITI)
Q&A